The Wilkinson Sword Carbon Steel Digging Spade is ideal for any digging task, made with a quality carbon steel head and soft grip wooden ash handle.
The Wilkinson Sword Carbon Steel Digging Spade

Quality Carbon Steel Head
Black epoxy finish for durability
Soft grip
Wooden ash handle
Catalogue Number
WILK-1111200W
Product code: 1111200W
EAN Number: 5050581001502
Weight: 1.750kg
Overall length: 995mm
Tool head width: 175mm
Blade length: 290mm
More Information

| | |
| --- | --- |
| Brand | Wilkinson Sword |
Wilkinson Sword
Wilkinson Sword through the ages
Wilkinson Sword was founded by Henry Nock in 1772 in London. As its name suggests, Henry initially created the company to manufacture swords, as well as guns, at a time when there was a great demand - the American Revolutionary War began three years after he started the company and the Napoleonic Wars followed in 1803. However, over time the company began to diversify and develop its product lines, going on to manufacturer a wide range of items such as bayonets, typewriters, garden shears, scissors and even motorcycles!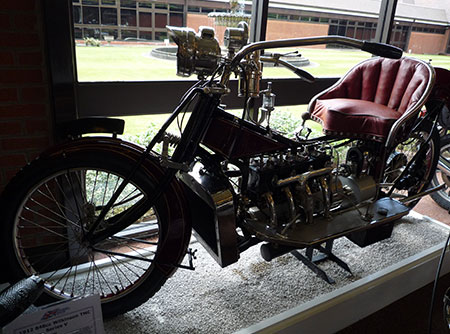 Wilkinson Sword on the road!
In 1903 Wilkinson Sword built some of the earliest motorcycles in the UK. In 1911 they developed the Wilkinson TMC for military reconnaissance, but unfortunately it failed to impress and by the end of spring 1916 production came to an end and the company were called on to produce thousands of bayonets for the war effort.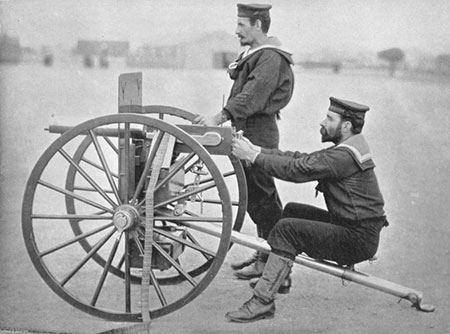 German legacy
Traditionally a British manufacturer with three facilities throughout England and Wales, Wilkinson Swords production was consolidated in 2000 in Germany. Since its inception it has also been owned by several different companies before becoming the business it is now. However, the same quality of material, German engineering and forward thinking development are still employed today, especially in the Garden Tools sector.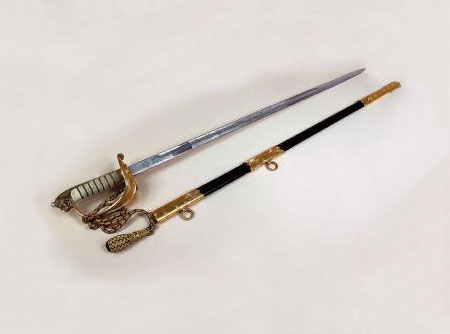 Ethics
Wilkinson Sword did continue to make swords for a time, even crafting the ceremonial sword for Queen Elizabeth IIs golden jubilee in 2002 the ethics of the company and its approach to producing only the highest quality products, using the best raw material possible, has not altered.
Going forward Wilkinson Sword continued to push the boundaries and develop new technologies, and in 1962 it introduced the first stainless steel razor blade. This revolutionised the market as it meant users only required one blade per week rather than one a day, and very soon Wilkinson Sword became a leader in the sector and continues to be so.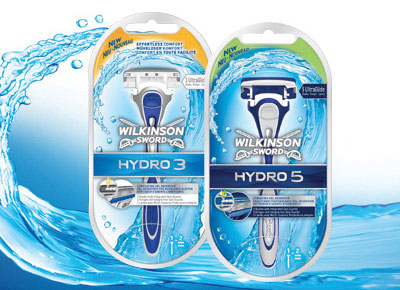 A gardening household name
Today, Wilkinson Sword Garden Tools is owned by Energizer Holdings and the collection is imported, developed and distributed by E .P. Barrus Ltd. The product range, which uses stainless steel and carbon steel, reflects both the companys heritage and cutting excellence, as well as its progressive attitude. From loppers and pruners, to grass shears and tree care products, Wilkinson Sword is now a household name with many sheds across the country housing at least one or more Wilkinson Sword garden tools.
Wilkinson Sword garden tools carry a reassuring 10 year Guarantee.
We hope you will be happy using it. In the unlikely event that your product needs the guarantee service, please contact either [email protected] or telephone 0845 894 1599.
Please note that each product is guaranteed against defective material or assembly of material under normal usage. The guarantee applies to the original purchaser and covers faulty parts and the labour involved in replacing and repairing those parts, which are of original manufacture. To claim the guarantee you must have proof of purchase.
The guarantee does not cover
General wear and tear on the product i.e. blunt blades.
Any depreciation or damages caused by ordinary wear, rusting or corrosion, lack of correct maintenance or operation, misuse, abuse or accidental damage.
Failure or damage caused as a result of parts or accessories being modified without the written approval of E.P. Barrus Ltd.
The guarantee is non-transferable and is only applicable to the original purchaser.
Your legal rights reserved
Consumers have legal (statutory) rights under applicable national laws relating to the sale of consumer products. This guarantee does not affect statutory rights you may have nor those rights that cannot be excluded or limited, nor rights against the person from whom you purchased the product. You may assert any rights you have at your sole discretion.
Law
This guarantee will be governed by the laws of England and the English language.
How to claim your guarantee
Send an email to [email protected] with the following details on
Full Name
Address
Postcode
Contact telephone Number
The product name
Photograph of the product
A short description of the discrepancy
Proof of purchase
On receipt of email an assessment will take place and a decision will be made as soon as possible. You will be contacted directly with the response.
Keengardener Ltd offer replacement or refund on faulty goods within the first 30 days of receipt. Keengardener Ltd offer a replacement on faulty goods after 30 days but within their respective guarantee period, if a replacement is not possible a full or partial refund will be offered inline with fair use. Guarantee period is 1 year unless otherwise stated.
In accordance with your rights to a "cooling off period" under The Consumer Contracts (Information, Cancellation and Additional Charges) Regulations 2013 SI 2013/3134 you can cancel your order and return the goods at any time until 14 days after you receive the goods and we will refund any payment made by you to us for the goods. Any goods returned must be unused and in re-saleable condition.
If you want to cancel your order you must notify Keengardener before returning any items.
Please note that the right to return goods which are not faulty does not apply to any goods which have been made to your own specifications.
The cost of the return of any faulty goods will be borne by Keengardener. We shall be entitled to charge you for the costs of returning goods which are not faulty.
Following notification that you wish to return the goods in return for a refund as described above, any payment taken by us in respect of the goods will be reimbursed to you within 30 days.
Due to product development, actual models may occasionally vary slightly from the details on the website, but remember you may return anything within 14 working days of receipt of the goods, if you are not 100% satisfied. You must notify Keengardener before returning any items.
Your rights under this Returns Policy are without prejudice to any rights under The Consumer Contracts (Information, Cancellation and Additional Charges) Regulations 2013 SI 2013/3134.
To view our returns policy in full and read our FAQ's please visit the returns policy page.